Portrait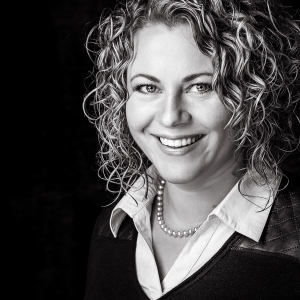 Focus from the Heart


Hello, my name is Alexandra and I am a photographer from Lucerne – or to be more accurate – from nearby Meierskappel. Nevertheless, I enjoy working in the whole of Switzerland and even abroad. My specialty is to capture people and their personalities, particularly at weddings.

As a professional photographer, I have the honor to be a member of two most significant associations in my field: Colour Art Photo (the international association of leading portrait photographers) and ISPWP (International Association of Professional Wedding Photographers).

Always on the hunt for the perfect image, I love and live the challenge of my calling. I never stop learning as no situation and no job are ever the same. To connect what is inside with the outside, or to contrast the two, that is what attracts me to and enchants me in photography. To capture forever the beauty, the interesting and fascinating aspects of a person, to give joy to other people through my work, to visually rediscover the world for others and myself, this is what has grabbed me and doesn't let go of me. For these reasons too, I take part in continuous education to enlarge my photographic skill set and to widen my personal horizon.

Born in Sydney Australia I grew up bilingual.

I love all things beautiful: breathtaking landscapes, powerful art, good food paired with excellent wines and inspiring company. I am vivacious and of a happy disposition, I laugh a lot and enjoy being in the company of like-minded people. In 2003, these preferences were the trigger to set in motion my career as a photographer. It started in Zurich with a company called "usgang.ch" which photographically covered and published parties at Zurich's dance clubs. At that time, "Usgang" was very much in vogue as Facebook still waited to be invented. In a short time, I worked my way up to become a permanent staff photographer and later took over the management of the photography. This was a hectic energy-charged time of very long nights and little sleep. The challenging light conditions and the spontaneity of those photo-shoots laid the foundation of my photographic focus and specialization.

In 2010, I took the plunge into self-employment. Since that time, I focus on personal portrait photography, in my studio or on the road.

2010 was another personal milestone: after being together six years and after extensive traveling, among it a three months backpacking trip through Southeast Asia, my partner and I decided to get married. Not long after appeared two wild and funny boys that govern our spare time with daily spontaneity.